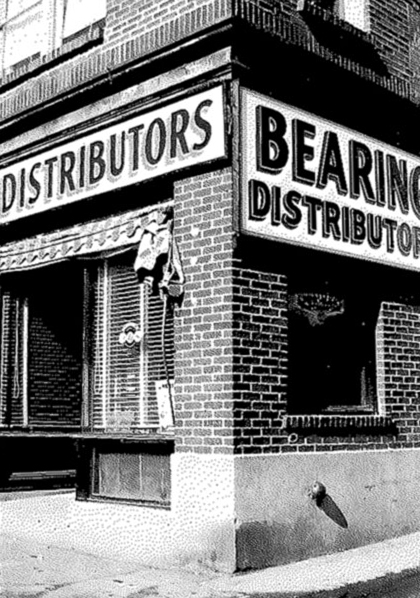 Since 1946 Bearing Distributors has operated with the same fundamental business philosophy: "provide the best service at the most competitive prices, regardless of the customer's size or location." Four generations of the Lewis family have managed Bearing Distributors in this way, first instilled by our founder N.H. Lewis.
This business attitude combined with such customer benefits as:
Large inventory
Experience in locating hard-to-find parts
Just-in-time delivery and specialized customer inventory programs
Special packaging, lubricating, and relubricating capabilities and
Government contract qualifications
has allowed us to grow to what we are today.
We now purchase and stock over 20,000 inventory items representing more than 100 vendors. Because of our long established contacts nationwide, we routinely locate unusual or hard-to-find parts and products and deliver them to you without delay. We are a founding member of a national cooperative of independent distributors, the IDC-USA. This organization of 80+ members allows us discounted purchasing, a national network of warehouses, and a large marketing presence, while enabling us to maintain our independence and flexibility.
In addition to stocking a full line of bearings, PT products, and industrial supplies, we also provide:
Sourcing of domestically manufactured products
Bearing lubrication and relubrication
Sourcing of products to military specs
Customized packaging to your requirements
Computer aided drive design
We have kept our name for the past 70 years because we are the bearing experts. We have a similar level of expertise in power transmission and conveying equipment. Contact us to find out for yourself.