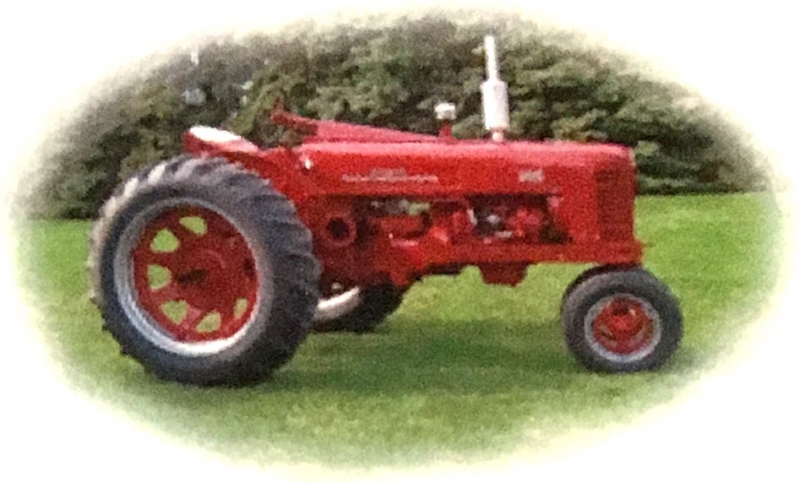 Mike, 
In 1954 my dad purchased this FARMALL 300 tractor from Calhoun Equipment Company in Melrose, New York. In the years that followed, when I was old enough, I remember riding with him on the tractor. He even took home movies of my brother sitting on the 300 and my cousin and myself sitting on our two other tractors.
In June of 1960 I remember being with my father on this tractor and mowing a field nearby our farm. I remember the 300 being used to run the baler. The next day my Dad passed away... He was only 34 years old: I was 7.
Eventually we had to sell the farm and all the equipment. Most of the equipment, including the 300, went to a nearby farm. I have many fond memories of all the good times we had and especially for this tractor.
In May of 2001, 41 years later, I was fortunate enough to have the opportunity to buy the 300 back, albeit in a somewhat deteriorated condition. I began a difficult restoration of the FARMALL 300 and now, May 2005, it is finally completed.
Mike, what can I say? I want to thank you and Bearing Distributors for all the help in getting this restoration project completed. For me, it's a dream come true. I especially want to note that your expertise with advice on getting the correct bearings proved to be very important to me. Thank you for everything!
Steve Lansing